We buy a full-automatic filling machine, it may not take a long time to operate, most of the situation is due to the filling machine not regularly cleaning and maintenance. Therefore, we need to master the method of timely protection and maintenance, in order to achieve more ambitious machine efficiency and performance. Let's talk about how to deal with the daily protection of automatic cotton filling machine.
We can do this from the following aspects:
1. During the cashmere filling period, it should be arranged twice a day to ensure the cleanness of the room filled with cashmere, avoid the loss of cashmere, and be beneficial to the health of employees.
2. The weighing box should be sorted out at least twice a day. The sanitary environment inside the weighing box directly determines the stability of the machine. Check whether the acrylic box is encountered once every three days and calibrate it every seven days.
3. The main box should be sorted out once every half month. Clean up the foreign matters precipitated at the corners and iron on the strong magnetic field, so as to avoid the impurities blocking the cashmere inlet.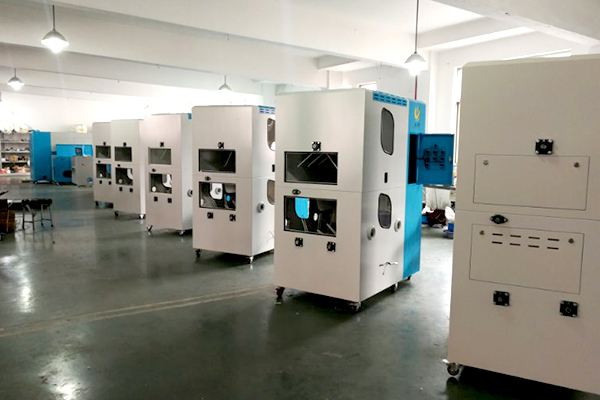 4. The air compressor and air storage tank shall be drained as scheduled, generally once every 2-3 days. In areas with high humidity and rainy days, drain water every day. The water reservoir on the machine should also drain once every 7 days. This can extend the service life of pressure regulating valve and solenoid valve.
5. Check the cashmere out and empty storage once a month to avoid the blockage of sundries inside, which will affect the cashmere production.
6. Proper amount of velvet should be added properly, and too much velvet should not be added, so as to avoid the upper impeller from being stuck and damaging the motor and speed regulating box.
It is believed that the above six steps can effectively increase the service life of the machine.
Source: filling machine